Where there is no vision the people perish; but happy is he who keeps the law. - Proverbs 29:18
Transforming Lives Together!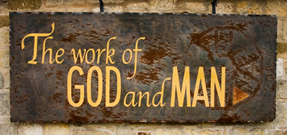 Our vision and core values are what drives us and keeps us on track as a church.  These are the things we'll give our lives for.
We will always go back to these statements as a reminder of what God has called us to.
Our Vision
To be a church who transforms families, our community, and the world for Jesus Christ.
Our Core Values
God-directed Lives!
Scripture, prayer, and the Holy Spirit as our guide for life and ministry.
Authentic Community!
Real people living honest lives seeking genuine growth in Christ together.
Missional Living!
The intentional living out of the Great Commission at home, in our neighborhoods, and around the globe, to raise up other Great Commission disciples and churches.